Tuesday, February 26, 2008
Yay! New stuff!
We hope to be adding new earrings up before March 2nd.
Sunday, February 10, 2008
Today was a pretty big day for us here at TheSocialCellar. We are in the processes of giving our Etsy shop a complete makeover. We also got a new model, Sarah Goolsby. :) We are happy to have her aboard!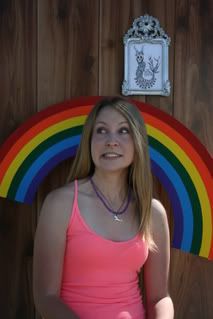 Before we got started we ate some of our favorite vegan spring rolls from Kalasia and then got down to business.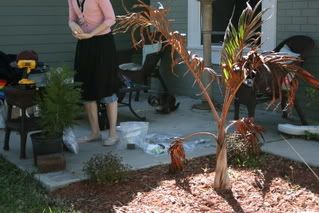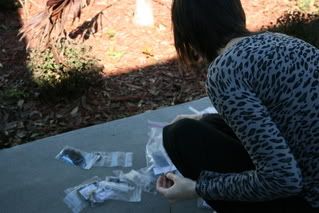 We had fun with our pretty awesome props. Including the rainbow which ironically we found in a closet.
During our photo shoot we had some neighborhood kids stopping by on their bikes to see what we were up to. They insisted we take their pictures...and seeing as how they were pretty cute little kids we did.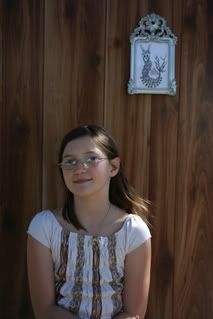 It was a long day but we sure had fun!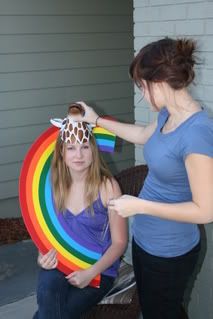 Check out http://thesocialcellar.etsy.com throughout the week for newly listed items!
TheSocialCellar specializes in hand crafted jewelry for trend setters, artists, hipsters, party animals, dance-a-holics, wanderers, or just those in spirit. We use various materials, organic and vintage to complete our looks. We sell all of our items on Etsy, at http://thesocialcellar.etsy.com and some that are sold exclusively at White Buffalo in Westfield Shopping Center in Tampa, FL. We hope you enjoy our one of a kind and eye catching pieces!
A Little more about us:
TheSocialCellar was created by 21 year old, Tampa artist/jewelry designer/student, Leah Corrine. She inherited her love for making things at an early age from her mother. After making many pieces of jewelry for herself and getting many complements on them from others she decided to make more to share with everyone around the world. TheSocialCellar has one main artist as of now but will be employing many other creators in the future. We have two very gorgeous models: Angela Ellis, and Sarah Goolsby. We are glad that they share a similar love for hand made items. The little sea horse looking guy is our logo. His called the Sea King. We love custom work! So if your not seeing something that sparks your fancy, contact us with your ideas and well see what we can conjure up. We make all of our items in a smoke-free environment. Speaking of evironments, we love ours and are happy to be helping make it better. We donate to the Arbor Day Foundation at arborday.org. We add new items all the time, so check back often. Visit us on myspace at: www.myspace.com/thesocialcellar